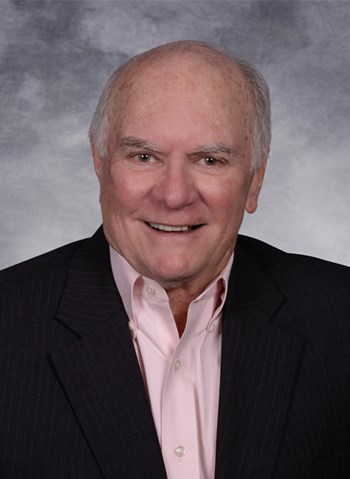 Specialties
Investment, Health Care / Medical
Scope of Service Experience
Robert ("Bob") Harrison specializes in the sale and leasing of commercial properties in Southern California, with an emphasis in the medical office submarket. Throughout his career he has coordinated transactions in the fields of medical office building investments, sales and leasing; acute hospital sales and repositioning; financial institution site locations and R & D properties, as well as office, industrial and retail property investment sales.
Background & Experience
Mr. Harrison began his career in 1976 with Charles Dunn Company and in 2012 joined NAI Capital in their Pasadena Office. Over his 36 year career he has earned many awards for outstanding performance.
Education
Mr. Harrison is a graduate of Loyola High School, Los Angeles, and earned a Bachelor of Science Degree from Santa Clara University, Santa Clara, CA.
Professional Associations & Designations
• St. Bede Parish, La Canada, CA • Vice President, St. Bede School Board, La Canada, CA • Advisory Board, Flintridge Sacred Heart Academy, La Canada, CA • Past President of the Board of Director, The Elizabeth Center for Cancer Detection, Los Angeles, CA • Jonathan Club, Los Angeles, CA
Transaction History
• 45,000 SF Medical Office lease, Arcadia, CA • 42,000 SF Medical Office build-to-suit, Irvine, CA • 44,000 SF Medical Office build-to-suit, Sherman Oaks, CA • 15,000 SF Medical Office build-to-suit, West Los Angeles, CA • 95,000 SF Medical Office Building site sale, Pasadena, CA • 4,800 SF Medi-Cal approved surgery suite, Pasadena, CA • 5,200 SF Medi-Cal approved surgery suite, Arcadia, CA • 80,000 SF Historic Hotel and 1.3 acres CBD sale, Pasadena, CA • 42,000 SF Office Building sale, Los Angeles, CA (twice) • 125,000 SF Office Building lease, Glendale, CA • 76,800 SF R&D build-to-suit, Simi Valley, CA • 102,000 SF Office Building investment sale, Santa Monica, CA • 5,300 SF Free standing Dental Building sale, Montrose, CA • 8.5 acre Shopping Center sale, Sherman Oaks, CA • 204 bed acute care hospital sale, Huntington Park, CA