Dispositions & Valuations
Real estate dispositions are most often categorized as the process of managing a property through the direct sale and/or transfer of assets – both fee simple & leasehold. While generally accurate, this description does not factor the myriad of challenging issues that always arise before any transaction can be finalized.
We have extensive experience in the complex market valuation and asset restructuring process, and we understand how crucial a successful outcome can be
to your business.
Whether by leasehold termination, modification, reduction, subleasing, or outright asset sale, our clients are provided with alternative pathways in adapting to changing economic conditions and adverse market competition. We represent all sectors of commercial real estate – covering retail, office, industrial, multifamily, medical and mixed-use projects throughout the United States.
Making Empty Spaces Profitable
Multiple factors must be considered in any asset disposition scenario. Criteria for companies saddled with these properties vary greatly. Potential tenants or buyers have yet another set of criteria. By quickly identifying the economic and operational drivers for all parties concerned, we efficiently facilitate winning transactions.
As an economic baseline, we provide continuous on-site market intelligence. Comparative property studies are undertaken at periodic intervals. Once these core metrics are established, potential tenant or purchaser profiles are created.
Marketing campaigns are carefully constructed to suit the particular property and location. Negotiations factor tenant improvement, demising, and other critical cost issues.
Invariably, there are impediments in any transactional process. Our methodology is designed to anticipate these problems, overcome them with hard facts – skillfully bringing the business deal to a speedy and successful conclusion.
The internet, a slimmed-down economy, and a national commitment to efficiency have significantly impacted the corporate sector. Companies are increasingly vacating traditional, larger spaces. Potential users are more and more focused on smaller spaces. As a result, demising and repurposing strategies are critical in today's real estate markets.
Services Include:
Marketing and negotiating the lease, sublease and sale of disposition properties
Evaluation of assets prior to disposition or restructure
Rent reductions, terminations, assignments, payment deferrals, consolidations and renewals
Lease and sale asset acceleration
Stand-alone valuations
Re-positioning underperforming properties within a portfolio
Significant Disposition Assignments & Clients
• Ralphs
• Best Buy
• Home Depot
• T – Mobile
• Staples
• Napa Auto
• Petco
• Jamba Juice
• AT&T
• 7 Eleven
• Firestone
• Michaels
• Sports Authority
• Burlington Coat Factory
• Payless Shoe Source
• Ross, Dress for Less
• CVS Pharmacy
• Supervalu
• Auto Zone
• Western Dental
National Broker Resources
NAI Capital is a full-service commercial real estate brokerage with 15 offices in the Los Angeles region. We are a key member of NAI Global, the largest commercial broker network in the United States. With offices in every major market and most every submarket, our resources are unmatched in the brokerage industry. This significant edge in market coverage allows the NAI Capital Disposition & Valuation Group to assemble talented, local broker teams for every property, insuring premium service.
---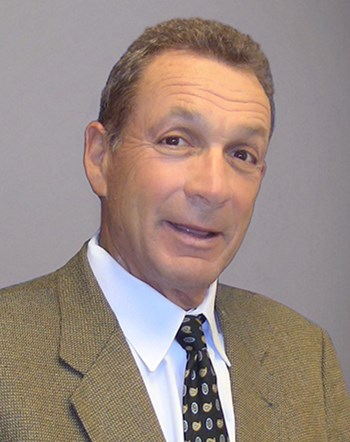 Tony Michelman
Senior Vice President
CA. DRE 00642360
+1 818 742 1621
---
From 2005-2012 Mr. Michelman was the Real Estate Advisor to the Los Angeles Community College District. He was responsible for all real property transactions in the nine campus system's $7.5 billion bond program and successfully facilitated the development of private-public-partnerships, the advent of food courts, the adaptive reuse of a million square foot industrial complex, and resolution of eminent domain related disputes. Since that time, he has focused on disposition transactions and valuations, representing some of the best known companies in the United States. Mr. Michelman has completed over $100 million of commercial real estate transactions.