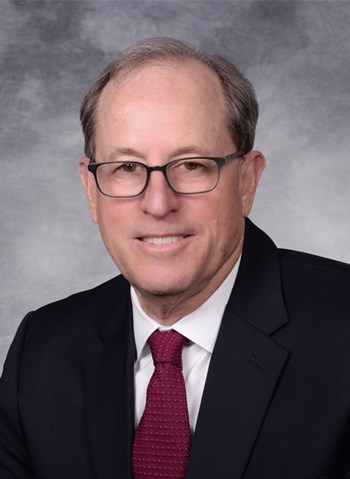 Specialties
Office, Tenant Representation
Scope of Service Experience
As a professional Tenant Representation office leasing agent in the greater West Los Angeles marketplace since 1980, Mr. Miller has represented numerous corporations, professional service firms, private institutions as well as smaller entrepreneurial companies with their workplace strategies. As an experienced veteran of the greater West Los Angeles market niche, Mr. Miller has developed an in-depth knowledge of this market as well as skills and resources necessary to professionally fulfill his clients' needs. Being able to coordinate that delicate combination of economics coupled with the intangible elements involved in a lease negotiation transaction, Mr. Miller is able to add maximum value to his clients while meeting their long-term occupancy needs. Mr. Miller's "Tenant Relocation Process" provides service and resources in every phase from the initial due diligence, to strategic planning, to market research and space procurement, to space planning and design, to lease negotiations, to construction bidding, to follow-up through occupancy.
Background & Experience
Daniel S. Miller joined NAI Capital in 1997 and has been involved as a professional in the commercial real estate industry in Southern California since 1980. Currently specializing in "Tenant Representation," Mr. Miller has emerged as one of the premiere agents in the industry in the Southern California marketplace. Mr. Miller's extensive brokerage experience allows him to achieve creative and economical solutions to their workplace and occupancy needs.
Education
University of Southern California with a B.S. in Finance.
Professional Associations & Designations
Los Angeles Commercial Realty Association (LACRA)
ProVisors (Professional Networking Organization)
Junior Achievement of Southern California
Youth Business Alliance (YBA)
Mr. Miller has served as a volunteer instructor and mentor to high school students throughout Southern California teaching various subjects related to Personal Finance, Economics, Financial Literacy, and Business.
Transaction History
The Los Angeles Film School – 55,000 sq. ft. – Hollywood
2566 Overland Avenue – 50,000 sq. ft. Office Building – West Los Angeles – (Sale)
OTX Corporation – 32,000 sq. ft. – Culver City
Good Worldwide, Inc. – 14,918 sq. ft. – Miracle Mile
General Services Administration (Armed Forces Division) – 14,000 sq. ft. – Westwood
Nachshin & Weston, LLP – 10,000 sq. ft. – Brentwood
Destinations to Recovery, LLC – 8,000 sq. ft. – Woodland Hills
Walton Isaacson, LLC – 5,400 sq. ft. – Miracle Mile
Alcott Center Mental Health Services – 5,000 sq. ft. – West Los Angeles
Shalhevet High School – Miracle Mile (JCC)
Fresh Produce and Floral Council – 3,250 sq. ft. – Anaheim
Ikar – (Jewish Non-profit Organization) – 3,624 sq. ft. - Miracle Mile
Jaffe Insurance Agency – 2,910 sq. ft. – Marina Del Rey
Angell Foundation – 2,885 sq. ft. – Olympic Corridor