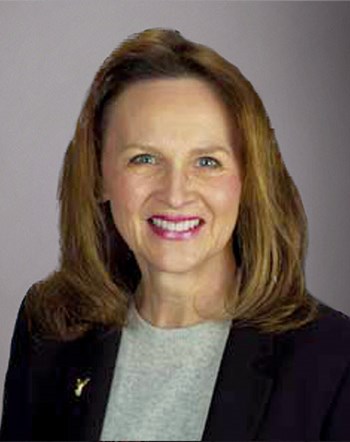 Deborah K. Luedy, CPM, MSA
Senior Vice President/Investments
NAI Capital - Pasadena
225 South Lake Avenue Suite 1170
Pasadena, California 91101
United States
T +1 626 204 1518
M +1 818 429 0227
dluedy@naicapital.com

License 01076984
Specialties
Investments - Hotels, Senior Living, Multifamily and Land
Scope of Service Experience
Deborah Luedy serves as Senior Vice President with NAI Capital's Pasadena office and is a member of the Investment Services Group (ISG). She specializes in investments involving hotels, senior living, multifamily and land.
Ms. Luedy understands the importance of investing correctly in commercial real estate. Over her 30 years in the business, she has developed diverse, in-depth experience in real estate management, financial investments and evaluations, focusing on off-market opportunities for buyers and sellers. Deborah's tenured services experience includes key components of effective communications, quality geo location selection, timing, and long-term relationships. She has an in-depth background in financial and strategic planning as well as mergers and acquisitions.
Background & Experience
Deborah Luedy has 30 years of experience in commercial real estate and investments. During her time with NAI Capital she has been a Capital Club Top Producer and achieved NAI Global Elite recognition. Before joining the firm, she served as an executive with R&B Realty/Oakwood Worldwide Group, a premiere international multifamily housing management and services company. As a senior vice president and former assistant general manager, she was responsible for U.S. domestic management operations including oversight of the asset's profit & loss and company-wide policies and procedures. She has also worked for Ramsey-Shilling (RS) as a specialist in multifamily, senior living and development and previously held a management position at Sperry Van Ness.
Ms. Luedy was formerly a registered representative with AIG Financial Services and One World Financial, specializing in financial planning and asset management. Her solid background in real estate and financial planning has contributed to her ability to negotiate between buyers and sellers, bringing an invaluable perspective to the negotiations. In addition, she has experience in investment banking, mergers & acquisitions, on and off-market marketing of commercial assets. She has facilitated buyers and sellers and other third parties in asset management with tenant-in-common (TIC) investments. In the mid 1990's she oversaw in-house receivers and is a specialist in the field of forensic loan auditing in relationship to CMBS debt. Deborah developed and is the founder of an online marketing platform for he selling of off-market commercial real estate.
Education
Ms. Luedy has extensive credentials in commercial real estate and finance. In 2016 she was certified in forensic loan auditing and received her certificate with the Investment Banking Institute (IBI) in 2010. She holds a real estate re-development certificate from the University of Southern California and has passed the Series 6 and 63 licensing examinations. She is a licensed real estate broker in California and a certified property manager (CPM).
Ms. Luedy completed a B.A. in Sociology at Heidelberg University and attended California State University, Long Beach and Ohio State University.
Professional Associations & Designations
Ms. Luedy is a member of Family Offices and CMD development. She has served as a volunteer for National Foundation for Teaching Entrepreneurs (NFTE) for disadvantaged high school students. She is a former member of the Advisory Board, University of Southern California (USC) for urban redevelopment; a former Board Member and Vice-President Communications for CREW Los Angeles Chapter; a past IREM council member for the Los Angeles Chapter; and a past Chair for the Accredited Residential Management (ARM) designation, Los Angeles Chapter. She has held her CPM designation since the mid-1990s.
Transaction History
Ms. Luedy's focus on commercial real estate bid-buy price valuations typically range from $35M to $800M, of which many are off-market. Deborah has worked with major hospitals, insurance companies, hotel groups, multi-housing (senior and multifamily) and private equity firms as well as individuals for land assemblage for infill redevelopment. For further information, please contact Deborah at 818-429-0227, or 626-204-1518; dluedy@naicapital.com or revalueadd@onereach.onmicrosoft.com.