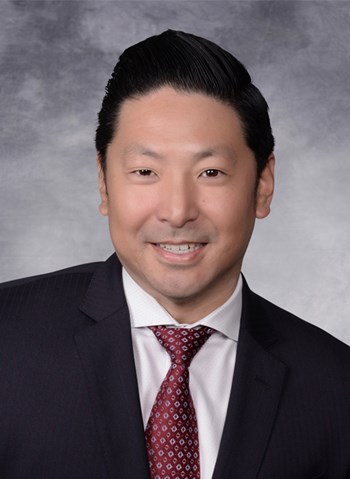 Specialties
Industrial, Land Development/Assemblage, 1031 Exchanges, Sale-Leaseback, Investments
Scope of Service Experience
Edward Michino joined the NAI Capital team in February of 2021, as a seasoned industrial warehouse specialist in the SoCal and Inland Empire markets. During his tenure in the Greater Los Angeles market, Edward specialized in land deals and high-value assemblages. This involved representing 100s of acres in developments and overseeing the construction of millions of square feet of industrial property.
In his 13 years as a licensed industrial broker, Eddie has also accumulated a vast amount of knowledge and experience representing landlords and tenants with the leasing and sales of warehousing, distribution, and manufacturing facilities. Indeed, he has put these talents to good use all around the Greater Los Angeles and Inland Empire industrial markets, representing tenants with square footage requirements ranging from 10,000 to several hundred thousand.
As a client-focused professional, Eddie takes great pride in ensuring the individuals/companies he represents are completely satisfied with their experience. His attention to detail, passion for service, and commitment to his clients have truly helped him stand head and shoulders above other brokers in a highly competitive market. Eddie currently works out of his Torrance office in the South Bay and can be reached anytime at (310) 365-9712.
Background & Experience
Eddie Michino earned his Bachelors of Science in Business Administration from the University of San Diego, where his studies were heavily focused on the real estate industry. Upon graduation, Eddie briefly worked for a Hitachi subsidiary, heading up Operations and Logistics in their Los Angeles warehouse.
As a dedicated real estate investor himself, Eddie has garnered valuable experience developing industrial properties in his own portfolio. This has allowed him to encounter and solve many unique problems, ranging from land survey litigation to entitlement issues. Not only does he know every step of the development process, but he can also safely guide his clients through any challenges they might encounter.
In his 13 years as a licensed broker in California, Eddie has worked in nearly every real estate field, from commercial property management and development to high-end residential transactions. His breadth of experience and knowledge of his market is virtually unmatched in Greater Los Angles.
Education
Bachelor's degree in Business Administration from the University of San Diego
Transaction History
Recent Transaction History
SALE - Alabama Ave., Redlands; 56 AC
SALE - Rider St., Perris; 54 AC
SALE - Valley Blvd., Fontana; 10.31 AC
SALE - Eastend Ave., Chino; 9.4 AC
SALE - Jurupa Ave., Fontana; 4.36 AC
SALE - Placentia Ave., Colton; 4.55 AC
LEASE - Ryder International (Compton, CA); 6.6 AC
LEASE - EPE (Mira Loma, CA); 103,000 SF
LEASE - B Logistics; 61,026 SF
LEASE - Sunkist (Ontario, CA); 47,669 SF
LEASE - Sales Max (Rialto, CA); 43,721 SF
LEASE - Toronto, Rancho Cucamonga; 111,000 SF
LEASE - 9041 Pittsburgh Ave., Rancho Cucamonga; 143,331 SF