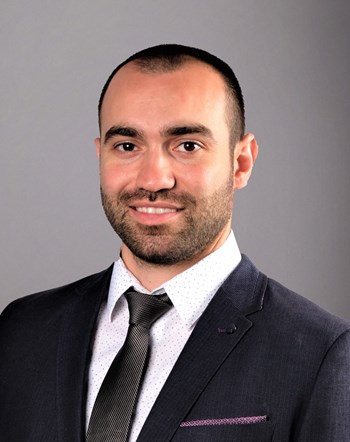 Specialties
Office, Tenant Representation
Scope of Service Experience
Grigor Aleksanian serves as an Associate with NAI Capital's West Los Angeles office. As a member of NAI's Tenant Consulting Group, Grigor specializes in office tenant representation as well as the sale and leasing of office and multifamily properties within the Greater Los Angeles area. Grigor and his team assist businesses with office lease renewals, cost-saving initiatives, lease restructuring, workplace strategy analysis, financial analysis, and more.
Background & Experience
Grigor Aleksanian possesses keen analytical and creative skills to suit your business needs. Grigor offers invaluable insights from over seven years in the mortgage industry as an underwriter and in financial reporting as well three years in advertising sales at the Los Angeles Business Journal.
Grigor works directly with Executive Vice President Michael Arnold, Director of NAI Capital's Tenant Consulting Group (TCG). Grigor and the TCG team have a proven track record of creative problem solving, execution processes, timely responsiveness, and exceptional attention to detail.
Education
Grigor earned his Masters of Business Administration degree from Texas A&M – Commerce. He obtained his Bachelor of Science in Business Finance from Woodbury University.