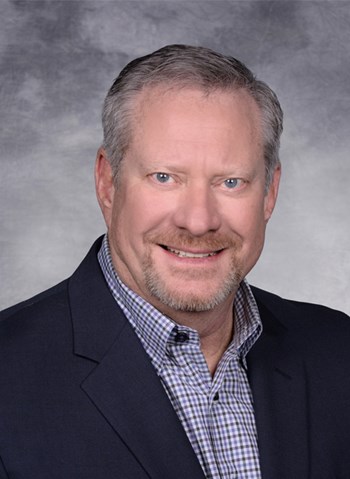 Specialties
Investment, Health Care / Medical, Office
Scope of Service Experience
John has spent the past 23 years in the commercial real estate industry as a broker. John's real estate career started out in the representation of corporate clients on institutional properties, and has evolved into representation of small development companies in niche markets and product types.
His primary focus today is on investment transactions and ground up developments of office/medical properties and business park properties. John's ground up developments coming to market in 2009 and 2010 in a sluggish economy total over 90,000 square feet in medical/healthcare properties while all business park property developments have been halted.
John also does tenant representation work with Medical/Dental tenants, Corona Regional Hospital, and has maintained an ongoing relationship with his best institutional client, Union Bank.
John's outlook for 2009 and 2010 investment properties is for fewer transactions across all sectors, but multifamily and medical office investment sales should be the most active in an otherwise idle investment climate. Large regional banks and national banks will also compete for increased market share in Southern California, Arizona and Nevada as the Wells Fargo/Wachovia Bank disposition unfolds.
Background & Experience
2001-Present NAI Capital - Senior Vice President
1989-2001 Charles Dunn Company - Senior Director
1987-1989 Commercial Brokers Inc. - Associate
Education
University of Southern California, Real Estate Finance 1987
Professional Associations & Designations
NAI Capital - Capital Club 2008
NAI Capital - Capital Club 2007
NAI Capital - Capital Club 2005
NAI Capital - Capital Club 2003
Charles Dunn- Charlies Club 2001
Charles Dunn- Charlies Club 2000
Charles Dunn- Charlies Club 1999
Charles Dunn- Charlies Club 1998
Transaction History
2008 Significant Transactions
MOB Investment Sale Tustin $10,000,000
MOB User Sales Santa Ana $2,100,000
IBM/Lowes Sale San Jose, CA $16,000,000
Waterman Sale,San Bernardino $6,500,000
2007 Significant Transactions
MOB User sales Murrieta $8,100,000
MOB User Sales Santa Ana $4,000,000
Corona Regional Hospital Lease Renewal $4,350,000
3 Union Bank Denovos and one office renewal $8,125,000
2006 Significant Transactions-
MOB Investment Sale Indio $5,500,000
Union Bank lease Brea $17,805,000(Top 10 Office deal in Orange County for 2006)
Union Bank of California Irvine $2,500,000
Union Bank of California Irvine $1,987,000
11 Medical office lease transactions $3,145,000
2005 Significant Transactions-
MOB Investment Sale Fullerton $9,250,000
MOB Investment Sale Corona $20,250,000
10 MOB Condo Sales Corona $5,250,000
MOB Investment Sale Riverside $9,800,000
22 Acre Land Sale Mira Loma-Industrial- $3,250,000
9.8 Acre Land Sale San Bernardino-Business Parkl-$2,600,000
6.7 Acre Land Sale San Juan Capistrano-Medical/Office-$4,500,000
15 Lease Transactions Medical/Office/Bank Branch Retail $3,375,000