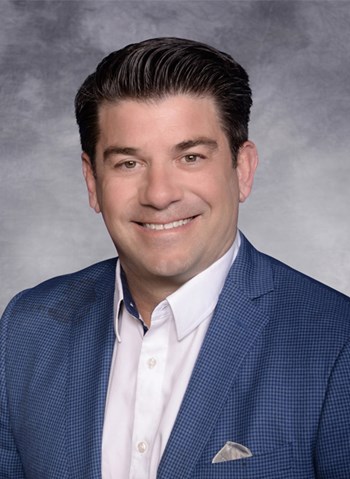 Specialties
Tenant Representation, Global Corporate Services
Scope of Experience
Michael Arnold is the Executive Vice President, Founder of the Tenant Consulting Group for NAI Capital, as well as the Vice Chairman of Elite Global Corporate Services for NAI Global. With over 25 years of experience, Michael provides a consultative and holistic approach in assisting companies address their cultural, financial and operational issues with a specific focus on reducing their real estate expenses.
Michael leads the largest team of experienced tenant representation professionals in Southern California. Focused on exceeding client expectations, Michael and his team have a proven record for creative problem solving, execution processes, timely responsiveness, and attention to detail. This type of performance provides solutions for complex real estate transactions that are financially beneficial to his clients.
Background & Experience
Michael is an award-winning broker. He has been recognized for his achievements by several leading publications and organizations in the industry including:
Who's Who Top Executives, Marquis
Top 500 Business Leader in Los Angeles, Los Angeles Business Journal
Los Angeles Best Brokers Award, Los Angeles Business Journal
Brokerage Executive of the Year, Los Angeles Business Journal
Los Angeles Co-Star Power Broker Award, Co-Star
Top Brokers of Southern California, Real Estate Forum Magazine
"Southern California's Hottest Commercial Real Estate Brokers", Real Estate Southern California
#1 Producer, NAI Capital, West Los Angeles
Top 1% NAI Capital
Education
Michael received a Bachelor of Arts degree in Rhetoric/Communication from the University of California at Davis.
Professional Associations & Designations
Los Angeles Commercial Realty Estate Association (LACRA) | 2006- Current
CoreNet Global Corporate Realty Estate Association (CoreNet) | Active Member
Transaction History
Interpublic Group (Advertising): 850,000 SF
Live Nation Worldwide Inc. (Entertainment/Media): 350,000 SF
John Paul Mitchell Systems (Professional Services): 250,000 SF
Morgan Stanley (Financial Services): 250,000 SF
Deutsch Advertising (Advertising): 230,000 SF
HBO (Entertainment/Media): 145,000 SF
Fitness 19 (Professional Services): 125,000 SF
NeueHouse (Professional Services): 110,000 SF
Relativity Media (Entertainment/Media): 105,000 SF
Legendary Pictures (Entertainment/Media): 105,000 SF
Vista Studios (Entertainment/Media: 51,000 SF
Starz (Entertainment/Media): 50,000 SF
Horizon Media (Advertising): 50,000 SF
Defy Media (Entertainment/Media): 47,000 SF
Entertainment One (Entertainment/Media): 46,000 SF
Roth, Bookstein, Zazlow (RBZ) aka Armiano (Professional Services): 34,000 SF
Miller, Barondess LLP (Legal): 33,000 SF
Orbach, Huff, Suarez & Henderson (Legal): 33,000 SF
LGM Pharma (Professional Services): 31,000 SF
Triage/Levity Entertainment Group (Entertainment/Media): 42,000 SF
Jefferies & Co. (Financial Services): 30,000 SF
Ovation (Entertainment/Media): 28,000 SF
g-Net Agency (Advertising): 27,000 SF
Taylor & Lieberman (Professional Services): 26,000 SF
Edge Financial (Financial Services): 26,000 SF
Orci (Advertising): 26,000 SF
Jacobson, Russell, Saltz, Nassim & De La Torre (Legal): 26,000 SF
Funny or Die (Entertainment/Media): 25,000 SF
Aspect Ratio (Entertainment Media): 25,000 SF
Parkview Financial (Financial Services): 24,000 SF
bitMAX (Entertainment/Media): 22,000 SF
Marcum LLP (Professional Services): 20,000 SF
Resolution Economics (Professional Services): 20,000 SF
Lippin Group (Entertainment/Media): 16,500 SF
Occam Networks (Professional Services): 15,000 SF
Cooley LLP (Legal): 14,000 SF
Trinity Capital (Financial Services): 13,000 SF
French Consulate (Professional Services): 12,000 SF
Kasowitz Benson Torres & Friedman (Legal): 10,000 SF
Endgame Entertainment (Entertainment/Media): 10,000 SF
Blackbird Collective (Professional Services): 9,800 SF
Huron Law Group (Legal): 9,000 SF
Sensei Wellness (Professional Services): 8,500 SF
Roar (Entertainment/Media): 7,000 SF
Activist Artist (Entertainment/Media): 6,000 SF