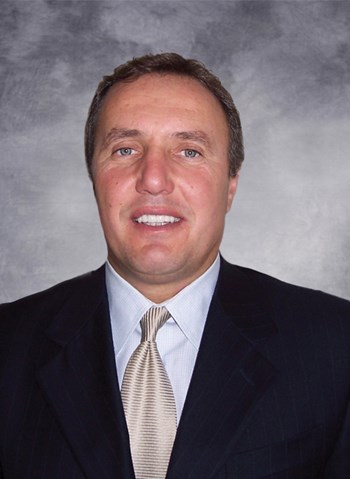 Specialties
Corporate Services, Industrial, Land, Office
Scope of Service Experience
Owner/Buyer/Tenant Representation/Lease and Sale of Industrial, R & D Facilities, sale/leaseback analyses and commercial/residential land, Corporate Services.
Background & Experience
Paul is an industrial specialist focusing on the North Orange County Real Estate Market. Paul has been with NAI Capital Commercial for over 13 years. He was previously with Collins Commercial for over three years. He believes that having constant contact and building a long-term relationship with his clients is most important. He maintains a detailed database, tracking viable prospects throughout North Orange County. Paul spends in excess of 70% of his time meeting and talking with new prospects. Paul accomplished this in the old fashioned way; hard work, door knocking and perseverance. He has literally walked to and knocked on every industrial building door in Anaheim, Placentia, Fullerton, Orange and Brea.
Paul has the following abilities: Excellent professional contact, the ability to access decision makers, skills at developing new business, maintaining positive customer relations, strong skills and responsibility for results from beginning to end. Paul has a strong corporate sales background. The fact that he grew up with people from various nationalities and cultures enables Paul to interact with customers from different backgrounds. This is augmented by using his knowledge of the German, Italian, Spanish, French and Romanian languages and his strong people skills.
Education
Institute of Electronics - 5-Year Engineering Degree
University of Phoenix - Business Management Degree
Orange Coast Community College - Certificate in H.V.A.C.
Transaction History
Represented Landlord/Tenant of a 128,000 sq. ft. bdlg. in Cerritos for a total consideration of $6.4 million.
Represented Seller on the sale of a 22,667 sq. ft. bldg. with a value of $2.9 million.
Represented Seller on the sale of 24 acres with a value of $3.6 million.
Represented Buyer on the acquisition of a 15,343 sq. ft. bldg. with a value of $2 million.
Represented Buyer for a 68,000 sq. ft bldg. for a total value of $3.2 million.
Represented Tenant on a 7-year lease with a total consideration of $2,527,000.00
Represented Landlord on a 10-year lease with a total consideration of $1.3 million.
Represented Landlord on a 5-year lease with 5-year option for a total consideration of $1.1 million.
Represented Buyer in the acquisition of a 17,000 sq. ft. bldg. in Anaheim for a sale price of $1.85 million
Represented Buyer & Seller on an 11,800 sq. ft. bldg for a sale value of $1.8 million.