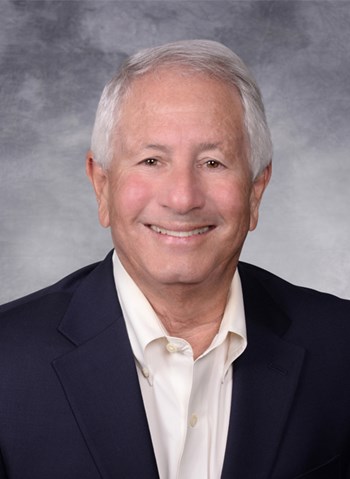 Scope of Experience
Since 1976, Rick Gold has represented both Landlords and Tenants in all aspects of the leasing and sales of office properties. In addition to negotiating the business points, he has assisted in the lease document negotiation and the design and construction of the premises. Furthermore, he assists his clients in the purchase and sale of properties, by assisting with all aspects of the sale, which includes such things as the purchase and sale agreements, escrow instructions and due diligence.
Background & Experience
Since 1986, Rick Gold has been a shareholder of NAI Capital, Inc. as well as the Manager of their West Los Angeles office. In addition, he has served on the NAI Global Office Leadership Council Board of Directors. (four of which he served as Chariman) and served ten (10) years as a member of NAI Global's Leadership Board. Currently and for the past 25 years, Rick Gold has served as a board member of LACRA (Los Angeles Commercial Realty Association) and has held the title Chairman (only person to served two terms) o,Vice- Chairman and Secretary. He has extensive experience in listing and selling of office properties, negotiation of leases, land sales and market surveys.
Education
Bachelor's Of Science In Business Administration Marketing From California State University, Northridge.
Transaction History
A few of his clients include, Northwest Airlines, Magnetek, Warnaco, Imagine Media, PR21, William Morris Agency, Shorewood Packaging (a Division of International Paper), The Counter Restaurant, Crown Peak Technologies and Adamson Associates, Beverly Hills Rolls Royce, Boys and Girls Town of America, Virgin Charter Airlines LANDLORD REPRESENTATION 429 Santa Monica Boulevard (80,000 Square Feet) 520 Broadway (100,000 Square Feet) 1950 Sawtelle Boulevard (150,000 Square Feet) 865 S. Figueroa Street (685,000 Square Feet) 515 S. Figueroa Street (415,000 Square Feet) 1640 S. Sepulveda Boulevard (135,000 Square Feet) 9171 Wilshire Boulevard (100,000 Square Feet) SALES TRANSACTION 8857 Olympic Boulevard (11,000 square foot owner user property) 8825 Olympic Boulevard (2,200 square foot building on 12,000 sqaure foot lot) 429 Santa Monica Boulevard (represented buyer and seller) 701 Santa Monica Boulevard (represented the seller) 80,000 Square Foot Office property (represented buyer) 60,000 Westside development parcel (represented buyer) Westside property consisting of 30,000 Square Foot on an 80,000 Square foot parcel (representing seller)