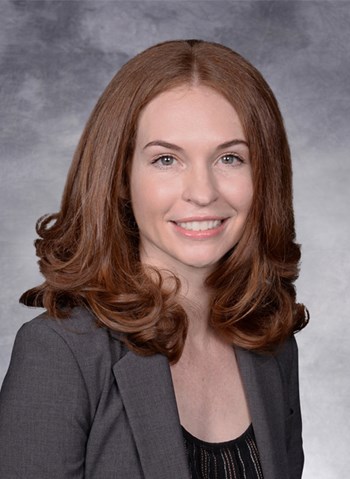 Specialties
Industrial, Retail, Office, Land
Scope of Service Experience
Rose O'Sullivan serves as Senior Vice President with NAI Capital's Encino office. She specializes in the sale of commercial properties within the San Fernando Valley and greater Los Angeles area. Rose primarily focuses on investment and owner-user sales of industrial, retail and office properties.
Background & Experience
Rose O'Sullivan takes a client-centric approach to deal-making. She develops long-term relationships with her clients as she guides them through the complex real estate market. Armed with extensive market knowledge and a creative approach, Rose maximizes value for clients and assists them in achieving their financial goals. Her approach is proven; she has closed on a transaction volume in excess of $60M.
Prior to joining NAI Capital, Rose worked as an Investment Advisor for Marcus and Millichap in Encino, specializing in office and industrial properties. During her time at the firm, Rose distinguished herself as a standout broker. She received the Marcus and Millichap Pace Setter award in 2016, the Rising Star award in 2017 and won the Encino Office Sales contest 4Q 2018. Rose was ranked fourteenth nationally among top office brokers in 2016 by Real Estate Forum Magazine.
Education
Rose graduated magna cum laude from the University of Southern California in 2011 with degrees in English and International Relations.
Transaction History
340 E Yosemite Ave., Merced, CA - $2.875M - 27,769 SF
18325-18329 Hart St., Reseda, CA - $1.06M - 3,400 SF
7650 Gloria Ave., Van Nuys, CA - $4.1M - 11,900 SF
29028 Aloma Ave., Laguna Niguel - $5.1M - 10,450 SF
18434 Oxnard St., Tarzana - $5.1M - 23,090 SF
18815 Sherman Way, Reseda - $3.8M - 4,873 SF
21825 Nordhoff St., Chatsworth - $3.1M - 16,005 SF
7318 Topanga Canyon Blvd., Chatsworth -$2.2M - 7,120 SF
11320 Burbank Blvd., North Hollywood - $1.3M - 4,608 SF
3683 Ohio River Rd., West Virginia - $1.2M - 5,800 SF
18701 Sherman Way, Reseda - $2.3M - 6,105 SF
10260 Norris Ave., Pacoima - $4.2M - 22,884 SF
15600 Devonshire St., Granada Hills, CA - $2M - 8,746 SF
12150-12162 Hamlin St., North Hollywood - $2.2M - 10,270 SF
1290 N Hancock St., Anaheim, CA - $7.3M - 43,202 SF
18627 Ventura Blvd., Tarzana, CA - $2.3M - 3,348 SF
13310 Little Morongo Rd., Desert Hot Springs - $7.7M - 32,370 SF
919 N Maclay St., San Fernando, CA - $650K - 2,185 SF
7519 S Western Ave., Los Angeles - $750K - 5,232 SF
8604 S Broadway, Los Angeles, CA - $800K - 12,300 SF
21730 Sherman Way, Canoga Park, CA - $2.1M - 7,419 SF
6930 Owensmouth Ave., Canoga Park, CA - $1.9M - 7,980 SF