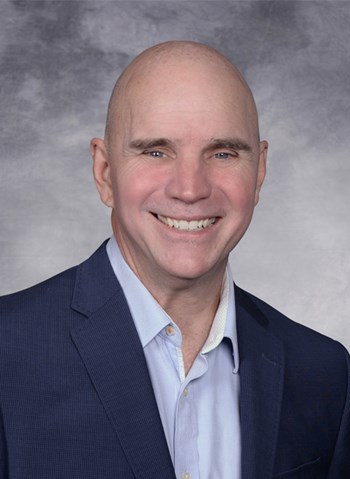 Specialties
Industrial, Office
Scope of Service Experience
Office / Industrial / Retail Sales & Leasing User / Tenant Representation Commercial Real Estate Consulting Corporate Services
Background & Experience
Based in NAI Capital's Orange County commercial brokerage office, Steven G. Ehrich is a results-oriented and resourceful professional who offers over 15 years of progressive success within the commercial real estate industry. He has a broad range of experience and has completed 500+ lease and 30+ sale transactions. Steve is adept at listening to and understanding client needs, analyzing markets, evaluating properties, designing solutions, and delivering results aligned with business plan goals. He has a proven ability to manage concurrent projects and negotiate/close complex deals. He has an outstanding reputation in the brokerage industry as a skilled negotiator with top-notch business ethics. He is a service-oriented broker who always puts his clients first. Over his career, Steve has earned numerous awards such as "Most Transactions Award", Broker of the Month (multiple times), Bird Dog award, and the Presidents Club award earned by top producers. Steve has served as a broker host/tour guide for the NAIOP Bus Tour. Steve, who has a strong background in property requirements analysis, started his career in 1991 with Schneider Commercial Real Estate and consistently earned recognition as a top ten percent producer. He then joined the Charles Dunn Company in 1993 and accelerated to one of the firm's top deal makers averaging over (50) transactions annually. From there he joined NAI Capital's Orange County office; one of the firms top performing offices with a team of highly motivated agents and brokers specializing in commercial real estate sales, leasing and consulting.
Education
University of Southern California B.S. Business Administration Real Estate / Finance emphasis California Real Estate Agency Liscense
Transaction History
Partial list of Clients: TRW, Automobile Club of Southern California, Timken Corporation, Yellow Freight/Transportation.com, Intertek Testing Services. N.A., Western Federal Credit Union, 3M Corporation, ScanSource, Infokall, Metamore Worldwide, Catch TV, Concentra, Bank of America, Provident Life Insurance, TOPA Financial Corporation, GTE Directories, Harte Hanks, The Pillsbury Corporation, Reebok, CW Driver, Intense Lighting, Catapillar Tractors and the Association of Realtors®.